Alex Taylor offers some ideas to keep your children occupied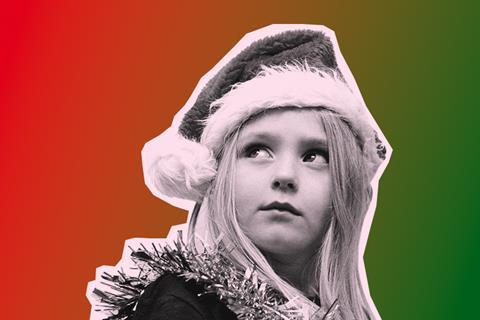 There is still more than a week to go until Christmas. Many schools break on 16th December, meaning that there will be long days ahead for parents and carers before we finally reach actual Christmas. So, what can we do to fill the days?
Look local
Well, there are bound to be events happening in your local area. For example, local museums will be running Christmas programmes. I live in Milton Keynes and MK Museum is hosting Father Christmas, running storytelling, selling mulled wine and holding carol sing-sings, alongside their regular exhibits stuffed full of Victorian curiosities. And if you're neighbourhood museum is like mine, you pay once and your ticket is valid for the next twelve months! Local press, radio and social media groups will give you all the details of what's happening around you.
Get cheeky
The popular cartoon series , The Cheeky Pandas, is releasing a pack of free resources, including a special Christmas episode, 'The best present ever'.
As well as the Christmas episode and a Christmas song, which are both available on YouTube and The Cheeky Pandas website, you can download an activity pack containing questions, prayer points, a fun craft activity and a super-easy recipe (no ovens or mixers required). A new Cheeky Pandas book, The Best Present Ever, has been published to accompany the Christmas episode.
Gemma Hunt, star of CBeebies show Swashbuckle, said: "Through this year's Cheeky Pandas Christmas episode, song and bumper pack of crafts, recipes and activities, they have a timely reminder that Christmas is about Jesus, the light in the darkness."
Go on a Godventure
Regular Premier Youth and Children's Work contributor Victoria Beech runs Godventure, which seeks to help families foster faith at home (see an example here). There are a wide range of resources and free ideas on the Godventure website, including ways to help children focus on other things than presents, food and parties. Being thankful, creating joy and being immersed in the Christmas story all feature alongside more traditional Christmas fun. Try some ideas out here.
Play with the story
An idea that Victoria has put in her YCW column before is to get out lots of nativity themed toys and set them up. Read or listen to the Christmas story from the Bile or your favourite Bible story book and encourage your children to play with them however they want to. It doesn't matter if they stick to the story – play is a spiritual activity and children will be using this creative play to process their thoughts and think through aspects of faith. Ask your children to tell you about what they're doing and it all might be come clear. Or not, but that's OK!
Raise some money
Continuing on the theme of looking outside your own Christmas experience, why not raise some money or gift some charitable gifts this Christmas. There are several charities that have programmes to help young people and children learn more about certain issues and raise money or awareness around them. Chat together as a family and choose an issue that your children are interested in. Research the issues and which charities are working in those areas, then select a charity to support. You could be sponsored to do things, make things (such as biscuits) and sell them or give items to food banks or charity shops.
Become a Guardian
The Bible game app, Guardians of Ancora, is free to download and has two Christmas adventures to go on. Aimed at children aged eight and eleven, players design their own character and then go on adventures through Bible stories to discover more about Jesus. It features fun gameplay, as well as having a library of video and audio content. Foster faith while playing video games!
Nothing here that sparks your creativity or interests you and your family? Then get online and find out what others have done. You don't need to reinvent the wheel, or try to be that perfect parent who bakes, creates and entertains their children through the perfect Christmas (which, frankly, is impossible – don't even try!). Use the creativity of others and adapt it for your own household!

Alex Taylor is the Resources Editor at Premier Youth and Children's Work and is godfather to four lively and energetic children.
View full Profile