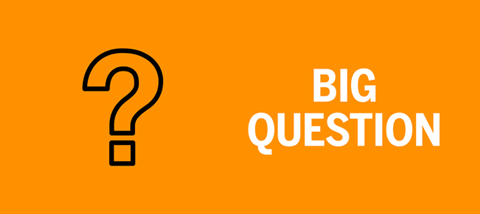 There are lots of different thoughts about what hell is. Are we completely destroyed when we die? Will hell be eternal punishment? Will we get a second chance to do life again? Putting aside opinions about the specifics, it is pretty widely agreed that hell is something that some people will experience when they die, and it will be incredibly unpleasant. We need to bear in mind a few things when thinking about hell.
Judgement: We often think of judgement as a bad thing. If we've done something bad and are judged and punished for it, we don't like judgement, even if we know we deserve it! However, we have a completely different view of judgement when we see injustice. When someone you love has been hurt horribly, you want to see the person who has hurt them punished. You want to see justice done. It's not loving to stand by and do nothing when people we love are hurt. A good God has to judge. Author Michael Ots says that the alternative to hell is much worse. The alternative is a God who doesn't care.
Our choice: The Bible says that God doesn't want anyone to be destroyed (2 Peter 3:9). He doesn't want anyone to experience hell. CS Lewis says in his book The Great Divorce: "There are only two kinds of people in the end: those who say to God, 'Thy will be done,' and those to whom God says, in the end, 'Thy will be done.'"
God says to each of us: "Your will be done". "You choose". God doesn't send us to hell, we choose it. This might seem scary, but thankfully we can be completely certain of avoiding hell because of someone else's choice.
God's choice: When Jesus is about to die, he says to God: "Not my will but your will." Jesus chooses to give up his own life, to experience hell so that we don't have to.
Sometimes life feels so utterly unbearable that people describe it as 'hell on earth'. At the heart of the Christian faith is Jesus' broken and bleeding body. In Jesus, we have a God who refused to remain distant but chose to come into the mess of this world and suffer the depth of human emotion and pain. He chose to join us in our 'hell on earth', to bring us peace in the middle of it and to ultimately bring an end to it.
QUESTIONS TO DISCUSS
Do you think God is good? Why? Why not?
Do you think hell is real? Why? Why not?
Do you think God cares about our suffering?
For more about hell, check out the August issue of Premier Youth and Children's Work.
For more ready-to-use big questions, visit our apologetics section.
If you'd like us to answer a particular question, please email ycw@premier.org.uk.