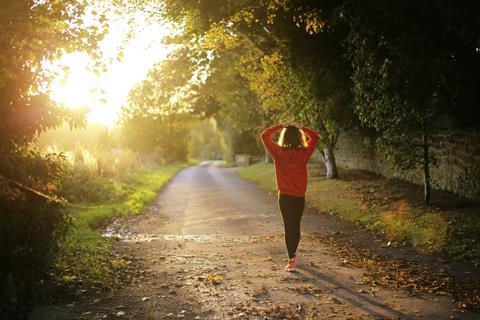 For a free pdf download of this resource click here
If someone asked you how healthy you are, how would you answer? Would you think in terms of your physical body? Try it! On a scale of one to ten, how healthy are you physically? Plot this on the diagram. Then do this with the other arms of the diagram. Let the young person define each category, but here is the essence of each idea:
Financial health: how you spend your money, whether you are generous, whether you have any bad habits around saving, spending or wasting money.
Physical health: what kind of food you eat, how much exercise you do, what habits you have.
Spiritual health: appreciating the world, being thankful, mindful of others, worship and praying in different ways, motivation regarding faith.
Emotional / esteem health: how do you view yourself, how confident are you? Do you fluctuate emotionally? Do you hide your emotions?
Mental health: do you get depressed or angry easily? Do you know what you are good at? Do you know what gives you life and do you have goals for the future?
Social health: how are your key relationships? Do you talk honestly with your parents? Do you feel awkward in social situations?
Ask your mentee if they can think of Bible stories or verses that give us a clue about health in each of these areas. I have suggested some below if you need them:
Financial health: The rich young ruler (Luke 18:18-30)
Physical health: Your body is a temple for the Holy Spirit (1 Corinthians 6:19-20)
Spiritual health: Your spiritual act of worship (Romans 12:1-2)
Emotional/esteem health: I put you together in your mother's womb (Psalm 139)
Mental health: Whatever is noble think about such things (Philippians 4:7-9)
Social health: Bear with one another in love (Ephesians 4:1-3)
Joel Toombs is a co-founder of The Mentoring Network.