Have you ever thought about how unique your family is? Not just the individual members, but the way you are as a group? What three words would you use to describe your family?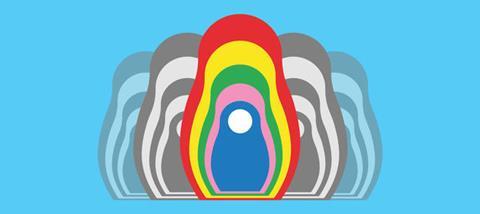 I think it's really important that we know our journey doesn't have to resemble other people's. We're all unique, and when you put a group of unique individuals into a home you get a unique combination. Of course, there are things we have in common with other families, but when choosing where to invest our time in helping our family members grow in faith it's critical to find options that work well for your unique situation.
Start by thinking about the uniqueness of each family member. When you review your findings, look for common themes and links to help you start identifying a way of describing your family. Use these questions for each family member or for your family as whole. You could make a little chart (if you're a chart kind of person) or record a mini video of everyone giving their answers:
How old are you?
What is happening in your life at the moment?
What are you interested in?
What skills are you developing?
What do you love doing?
It's also good to have some questions about your faith journey, for example:
How would you describe your connection with God at the moment?
If it were a type of water, which type would it be?
Do you currently prefer exploring the Bible or praying? Blessing others or discussing things about God?
Which fruit of the Spirit is growing in you at the moment?
If you could do anything at church to bless other people, what would you do?
You could use these questions to identify gaps, but I would recommend using them to identify areas of interest and curiosity as these are more likely to lead to growth. You'll probably find there will be different potential areas for development at different times.
Having thought about what your unique family looks like makes it easier to say no to activities that wouldn't be the best for you
You might prefer to consider what sort of season your family is currently in. Perhaps you are facing a challenging situation or experiencing grief or change, or maybe you're facing lots of new opportunities or greater freedom.
Having thought about what your unique family looks like makes it easier to say no to activities that might work well for others but wouldn't be the best for you. For example, if your family is very active, and enjoys sport and going outside, sitting around the table to read the Bible might be hard work. However, if your family loves food and lighting a candle this might be perfect or you.
Let's look specifically at Easter and explore some different types of activities we could consider when looking for a 'good fit'.
Are you into reading or listening to stories together? You could try reading the whole Easter story from the Bible. I've done this with my children from around age 3 or 4. For us it works best using an audio Bible. I stream it in the car from the YouBible app on my phone (which is free), but you can also buy CDs or download versions. Alternatively, you could read it in different children's Bible storybooks and do a comparison – "I wonder what is different about this version of the story" – to help children start to understand that these are retellings. Listening to or reading the stories of God together is a fabulous way to achieve a greater depth of understanding, and if you use wondering questions, such as "I wonder which part of the story you like best", "Which do you think is the most important part?" or "Which part is especially for you?" you can easily include some deep and reflective theological chat!
Are you into Lego, Duplo or Playmobil? Why not create some sets to 'play' the Easter story? I did this over Christmas with our Playmobil. I created four little sets of items to help tell different parts of the story, starting with a house, Mary, Joseph and an angel for the Nazareth scenes. I then added a manger, a baby and some animals a week or so later. In week three of Advent I added lots of sheep, shepherds and angels around a fire, and finally some wise men, gifts and camels. It meant we played with each part of the story, had a pause, then went back to it as more pieces appeared. It gave us space for some interesting questions and exploration, such as when multiple babies appeared, and we chatted about whether Jesus had brothers and sisters. (See last month's article 'Playmobil Bible time' for more information.)
Do you like making books or mini films? My children have recently started making mini animations using the StikBot Studio app (it's free and very easy to use, but there are lots of other similar apps). The process of creating sets and characters is a great (often non-verbal) way to think about the characters and the settings of various Bible stories. Making simple photobooks is cheap with FreePrints Photobooks (£5.99 for a 20-page book). I created the text on one side of each spread with a photo of toys 'playing' the story on the opposite page. It's a simple but effective way of making your own book, and the process is at least as important as the final product.
For chocolate lovers, you could try an Easter treasure hunt with a story clue and a little chocolate at each location. If you like baking, how about making some chocolate Easter treats or hot-cross buns and chatting about why there's a cross on them? Do you like blessing others? You could make or buy some Easter treats to give to someone.
If your family likes art, you could download pictures of different parts of the Easter story and look at them together. For example, find four different pictures of the last supper and chat together about which one you like best and why. Which part of the picture reminds you of a special part of the Bible story? Which part surprises you? You could also make your own art, again a great process to explore the theology of the story and how you relate to it, including the colours you choose and the size of the elements you choose to include.
Do you like thinking and discussions? You could pick up a good book to read together. Depending on the age of your children, you could have a copy each, then choose a time to discuss any thoughts and questions you might have.
Do you like sharing the story of Jesus with other people? You might want to plan an Easter party and invite your friends. Include lots of fun ways for them to hear the story of Jesus, as well as ways for them to experience the love and grace and joy of knowing him.
Lastly, I should add that it's not always necessary to ask each other about their times connecting with God. Instead, I am working on trusting that God is at work, and that each member of our family can and will connect with God in a way that works for them. It may not always look as though they are, but as we find more suitable ways of connecting with God we will find them entering into times with God in a deeper way. We may not find out what they were up to with God until later, or sometimes not at all. That's not the point. We're not to act as priests, negotiating or assessing our children's relationship with God. Rather, we should show them the way by engaging in activities ourselves and using them to connect with God, giving our children a window into our faith experience and looking for opportunities to give them an even greater connection with God.

Victoria Beech runs GodVenture to help families do faith at home together. She has a series of sticker activity books and other fun resources including Bible GodVen­ture52, a pack of cards with 52 ideas on exploring the Bible together at home. Get two packs for £10 using the code 'YCW' at GodVenture.co.uk
View full Profile