Is this 'feel good' faith based drama something for your children?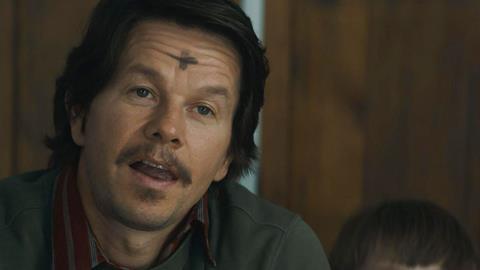 The film/Series: Father Stu
Rating: 15
Other connected films/TV series: N/A
Running time, or each episode length: 2 hours, 4 minutes
Genre: Drama - Biopic
Overview: When Stu realises his amateur boxing career is over, he searches for a new passion, following a pretty girl to church and finding God before being diagnosed with a degenerative illness.
What you liked:
Mark Wahlberg describes his new film as a 'real, raw movie about tough grace and tough mercy,' and that's exactly what it is. It's honest and authentic. There are no pretensions - it says exactly what it wants to say without apology, much like Wahlberg's character. Through it all, Stu's determination and resilience lead to a faith in God that shines in his suffering. His journey of faith involves seeking and asking - mostly asking questions familiar to many non-Christians and new believers about what it means to believe in God. The heart of it all though is Stu's relationship with his father, defined by the tragic loss of Stu's brother as a child, leaving both men feeling like failures and trying to cope with the disappointments they both feel they are.
What you didn't like:
At just over two hours, I must admit to feeling this film was a bit long, and I would have been perfectly content if it had been 20 minutes shorter. The story is told in a straight-forward manner, with no flashbacks or time-jumps. To be honest, I still can't decide if that was refreshing or a tad boring. That being said, we get a very clear picture of Stu's character - there is nothing passive about him. Strong profanity and acts of violence before his conversion show us who he was before he came to faith, and once he starts training to join the priesthood, he can get a bit preachy. But the genuine portrayal of Stu to this point, I think, earns him the right to preach a little, even if you feel like you're sitting in church for a few minutes.
Thoughts for parents:
This film is not appropriate for children. In fact, when Wahlberg showed the film to his own family, his 12 year old daughter admitted she found it boring, so they might not even be interested. For young teenagers, the use of profanity and the amount of violence may be inappropriate, considering age and maturity. However, for those who are not put off by foul language and aggression, there are brilliant themes addressed in this film including faith, family, and suffering, alongside hope, healing and endurance. Wahlberg's purpose in creating this film that he considers the most important he has ever done, was 'to encourage people to focus more on their faith and to have hope,' so I suggest that those who see this film do exactly that.
Star rating: 2
5 star: Thoroughly recommend 4 star Recommend 3 star Recommend with reservations 2 star Possibly not appropriate 1. Don't watch

Amanda Porter serves with the Pais Movement, an international Christian missions organisation that runs a free mission year for young adults ages 18-30, training them in youth and schools work to be positive Christian role models for young people in churches and schools. Amanda loves films, photography and traveling. She currently lives in Belfast.
View full Profile