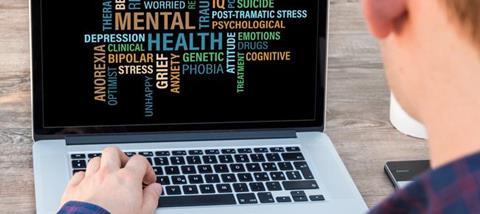 With one in ten children experiencing a mental health difficulty before the age of 11, it is encouraging to see that The Royal Foundation – AKA Kate, William, Harry (and presumably Meghan), have just announced a new project: 'Mentally Healthy Schools'.
Kate, or should I say the Duchess of Cambridge, is heading this up with the support of some major players in the world of child and adolescent mental health (Anna Freud National Centre for Children and Families, Place2Be and Young Minds).
Have you seen a teacher trying to juggle eating their lunch and dealing with three Year 5 girls who have friendship issues? Ever been in the playground when the lunchtime supervisor shares with you how she feels helpless in supporting the young boy who has low self-esteem?
If you work in a primary school, Mentally Healthy Schools promises to be a fantastic resource - a mental health website with teaching resources, articles about risk and resilience, and tips and advice about having a whole school approach to the topic of mental health. It should be a great help to busy teachers looking for ideas and support.
I've been so impressed with the way in which the Heads Together campaign has got adults talking about mental health and how famous people have been amazing role models in being willing to share their personal experiences.
The Duchess of Cambridge has a genuine commitment to seeing children and young people being able to share about mental health issues and having the resources to cope with issues like bereavement, anxiety and stress.
The Mentally Healthy Schools project was launched in January with a pilot project in a London primary school and it will be rolled out across England in the spring.
It's not yet clear whether the website will be accessible by the general public or whether schools will need to register to access it. I think the resource will be an excellent source of reliable information, considering the high calibre of organisations that have collaborated to make it happen.
A few years ago I took a sabbatical and studied young people's brains. I learnt a big word: 'neuroplasticity'. The main thing I learnt is that there is this window of opportunity to help re-wire a young person's brain so that scripts like "people always leave" can be turned into "that youth worker didn't leave me". That may eventually become hard-wired as "there are reliable people out there and maybe God is reliable too".
As someone who is passionate about seeing children and young people being listened to, I am going to be following the progress of this project. I've believed for quite a while that youth and children's workers can actually help to rewire a brain! Romans 12:2 says: "Do not conform to the pattern of this world but be transformed by the renewing of your mind." We have the opportunity to listen to a child or young person, gently challenge their negative thinking and offer alternative ways of looking at the world. I've lost count of how many young people I listen to each week who think they are worthless.
If a website like Mentally Healthy Schools can help busy teaching staff to understand children and young people's mental health better, that can't be a bad thing can it? We've still got to deal with the problem of who teachers then pass these children and young people onto if they need further help, but that's another blog!
Click here to get your free copy of Premier Youth and Children's Work.
Pete English is executive director of ListeningPeople. Check out their new book Tough Stuff – Parents Splitting Up