Advertisement feature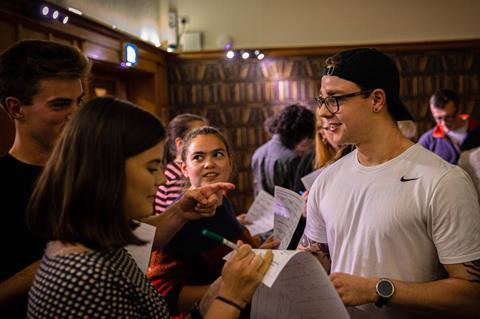 Cliff College has been a leader in theological education and training for children, youth and family ministries for more than two decades. Our new innovative Theology and Mission programme includes a Children, Youth and Family Ministry (CYF) pathway for those wishing to specialise in this field of work.
The Theology and Mission programme offers a solid foundation in Christian theology and biblical studies alongside practical instruction and experience in mission and ministry. The CYF pathway includes opportunities to explore the issues facing children, young people and families today and what faith and spirituality looks like in these contexts. Students will also take units including New and Old Testament, Christian Theology in Outline and Evangelism & Christian Mission.
Cliff College's Theology and Mission programme is validated by the University of Manchester, meaning that students can obtain a BA (Hons) degree in three years. HE Certificates and HE Diplomas are available for students who choose to study for one or two years. We also offer part-time study options for those students who need to balance study with work and other responsibilities.
'I feel that what I have learned has translated into my work and ministry in more ways than one. I'm excited to see how God helps me to use what I learn.'
Adam Robinson, Cliff College student and Children & Youth Ministry Leader
You can now study the Theology and Mission programme entirely from home! Our new dual-delivery mode means that you can study on campus at Cliff College or online from wherever you are. You'll be part of a hybrid classroom, learning with students based on campus in Derbyshire and in all sorts of other places around the world. Cliff College uses innovative technological solutions to enable our students to communicate with and learn from each other's experiences and contexts as well as from our teaching staff.