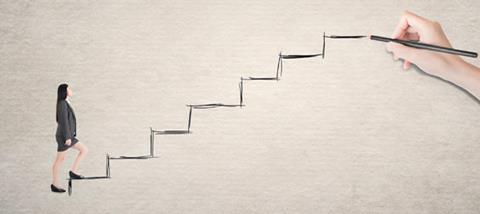 Whilst there was noted disappointment from my family and the recommendation to re-take exams, I knew that I didn't want to go through it all again. Deciding to act quickly, I applied through clearing for the University of Kent. Years later, I look back on it knowing that God's plans were fully in force and that I went where I did for a reason. I ended up heading south, (the opposite end of the country to which I had planned) to study my preferred course and finish with a respectable grade.
I'm someone who believes that nothing is meaningless. Everything that happens on earth has its purpose, divinely shaped and allowed by God; so the idea that my journey to Kent was one which God had known of before I was even born, speaks to me of his sovereignty. Whether others would agree with that is up for debate, but in the face of disappointment, it was a great comfort.
As results day approaches, and thousands of young people wait for their results, it's important for them to realise that this result doesn't define their life. They may have done extremely well and got into their first or second choice uni, they may not have got into their desired university but are able to go elsewhere, or they may not have achieved a grade high enough to even attend university. In the end, it's important that they don't find their identity in the grade that they achieve, good or bad.
'Everybody is a genius. But if you judge a fish by its ability to climb a tree, it will live its whole life believing that it is stupid.' Albert Einstein
Conveying that message is a tough one. Our education system is geared one way, promoting that success is measured by a grades. This is a very practical way to conduct learning, but it is clearly not for everyone. The negative side of this is that it leaves many young people disappointed. Whilst a time of mourning over results is healthy, it's important that a young person reacts quickly to any perceived failure. If still going to university is their preferred route, getting in touch with a university for a place via clearing should be the first thought before any moping, as often there are still a number of places available.
As believers "we know that for those who love God all things work together for good, for those who are called according to his purpose" (Romans 8:28). This is an incredibly comforting point: no matter what failures or problems we face in this life, ultimately as believers God is working it for our eventual good. That should not only give us comfort, but spur us on to move forward and out of our disappointment. Whether that is looking at alternative career paths or retaking exams, it is important to remind young people to depend and have faith in God throughout this period.
Marcus N Jones